Week 20. Third full week of May.

This took me a little longer than I thought I would post. But it has to do with the fact that I read last Monday and then my family came home again and I did not write anything. And yesterday I had such an extreme headache that I did not manage to read much. But it is what it is. My TBR for this week will still come up.
Can tell you that it is so that my TBR for last week went well. As I said, I finished reading Eragon even before I wrote my TBR for you. So after I finished my reading of Eragon by Christopher Paolini it made my first book for Reading Through Azeroth read, Eragon used for Skinning. Six of Crows by Leigh Bardugo, I also read, this book was used for Choose one city to live in, where I chose Thunder Bluff. So that's probably the part that really went well for me. Read a bit in Jade City by Fonda Lee.
Nowadays, I have decided and am sure that I'm going to be a Mag'har Orc, and that Jade City is the book I'll be reading for that bit. Not because I'm sure how it's going to be for me to read the book. It's not quite easy for me to get into.
Didn't read anything in The Lies of Locke Lamora by Scott Lynch. But it may be that I still intend to use it for some prompt for Reading Through Azeroth. But do not know which prompt but it resolves. The Fifth Season by N. K. Jemisin is not the book I use for Pledge you allegiance, for the Horde, and I kind of did not read anything in the book. That's why I chose to read Gray Sister by Mark Lawrence for this prompt. Went well to read in Grey Sister. It may be that this is the book I read last Monday.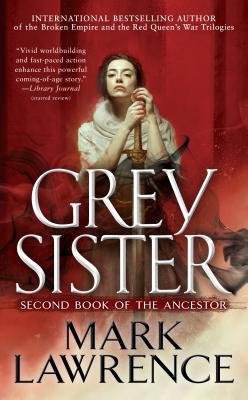 Can I start by telling you that I thought I would write that I was going to read Grey Sister by Mark Lawrence. But it is so that I read it on Monday, a little over two hundred and seventy pages just then. Might have something to do with the fact that I really like that series.
It's with that I think I should read Holy Sister by Mark Lawrence, for my class in Reading Through Azeroth, as I'm so unsure if I'll solve reading the second book I can think of to read for my class. But it is at least an option I have. That I have more than one book I can read here.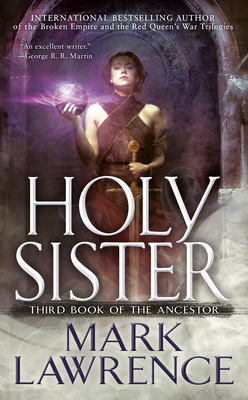 The third book I intend to read is The Lies of Locke Lamora by Scott Lynch, as it is a book that I can read both for my race Mag'har Orcs and for my class Rouge. It's about thieves, so it fits in with blush, and it's about found families, which makes it fit in with my race.
Also thinking that I should try to read more in Jade City by Fonda Lee. But am not quite sure how it will go, which makes it nice for me to know that it is so that I can read The Lies of Locke Lamora for the prompt that is for Jade City.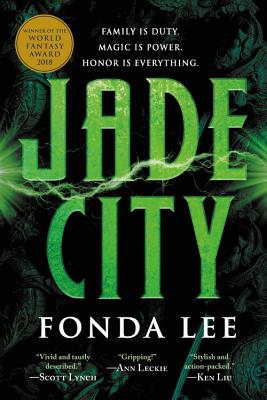 I also think that it might be that I might try to get a little further into Eldest by Christopher Paolini. But this is not entirely certain. However, I still feel that it is a book that I am interested in reading.
If I can read it and have time for it, I also think that I should read Spinning Silver by Naomi Novik. But this is a book to read for me if I have the time. It will be used for First Aid or Kalimdor. But let's see how it will develop itself.
Can also tell you that it is so that I said I would change from Mag'har Orc to Zandalari Troll, that is not the case anymore. I'm going to be Mag'har Orc. Because now it is the case that I have come further into Jade City but also have options for if it is the case that I can not read Jade City.